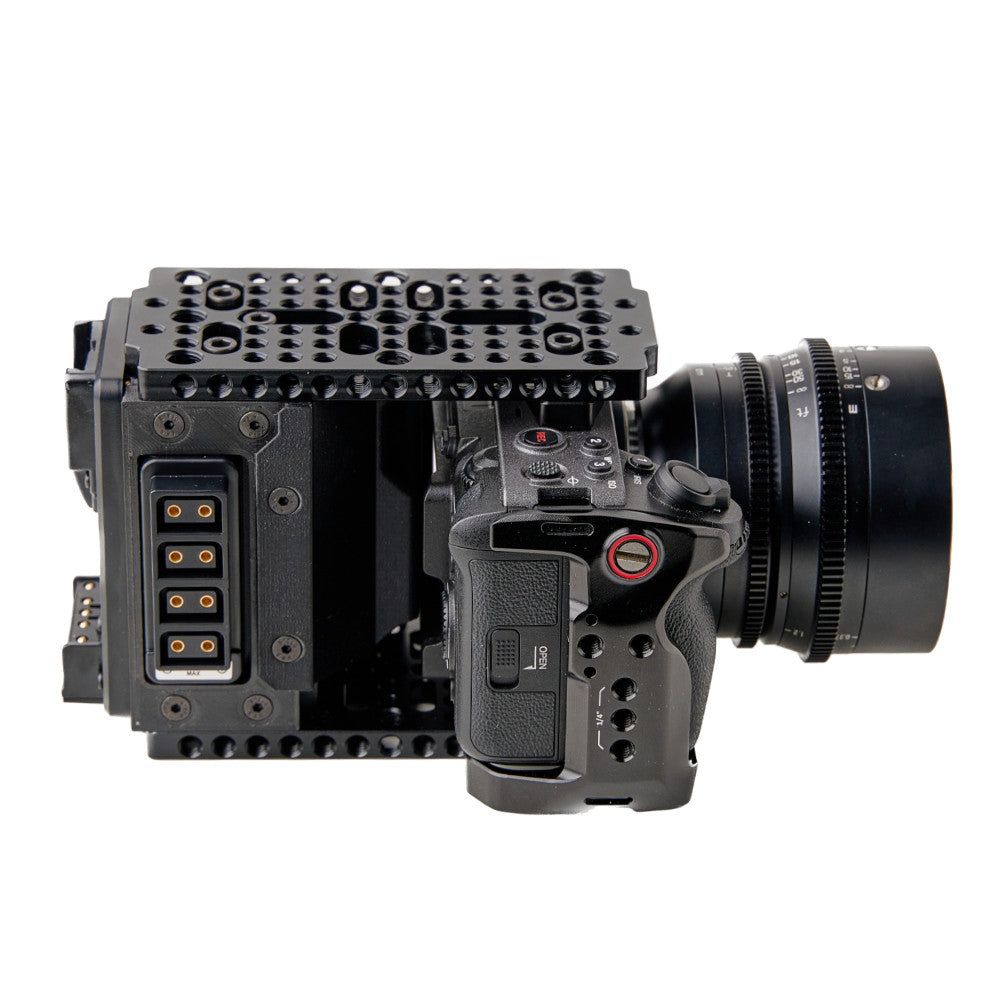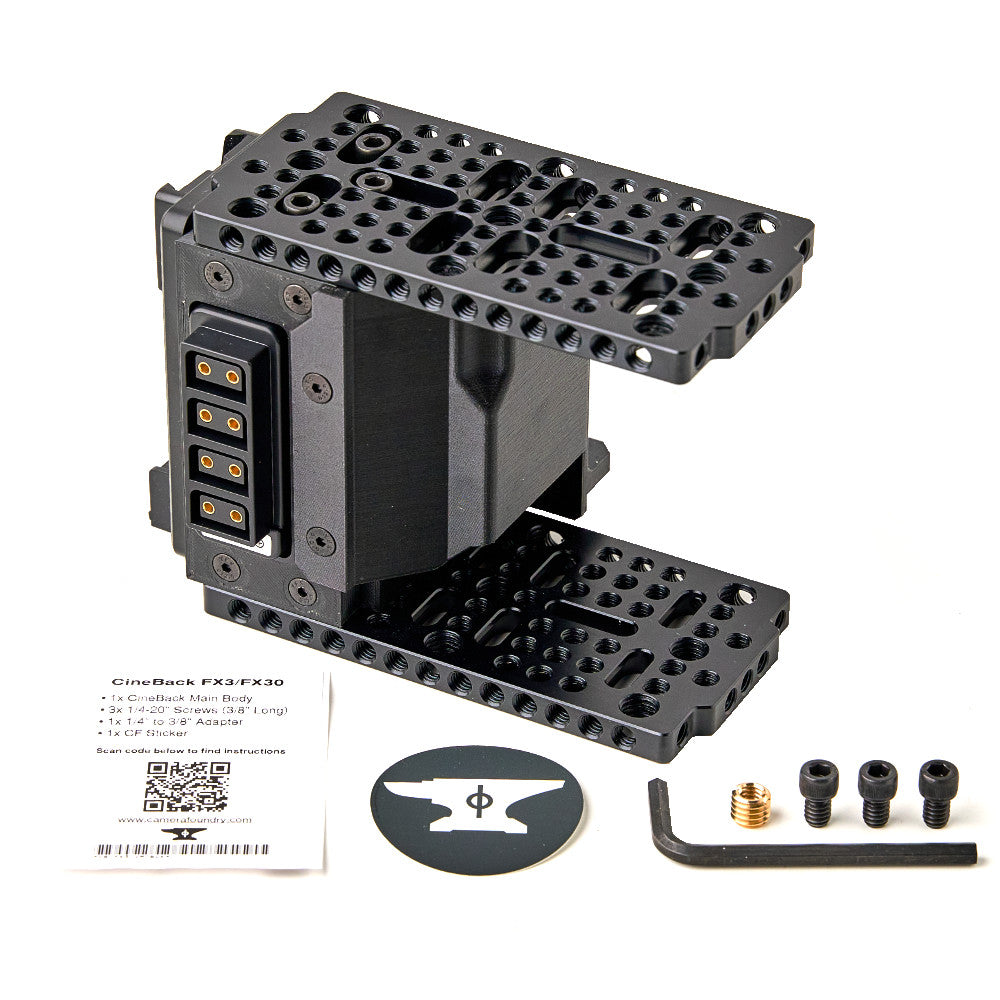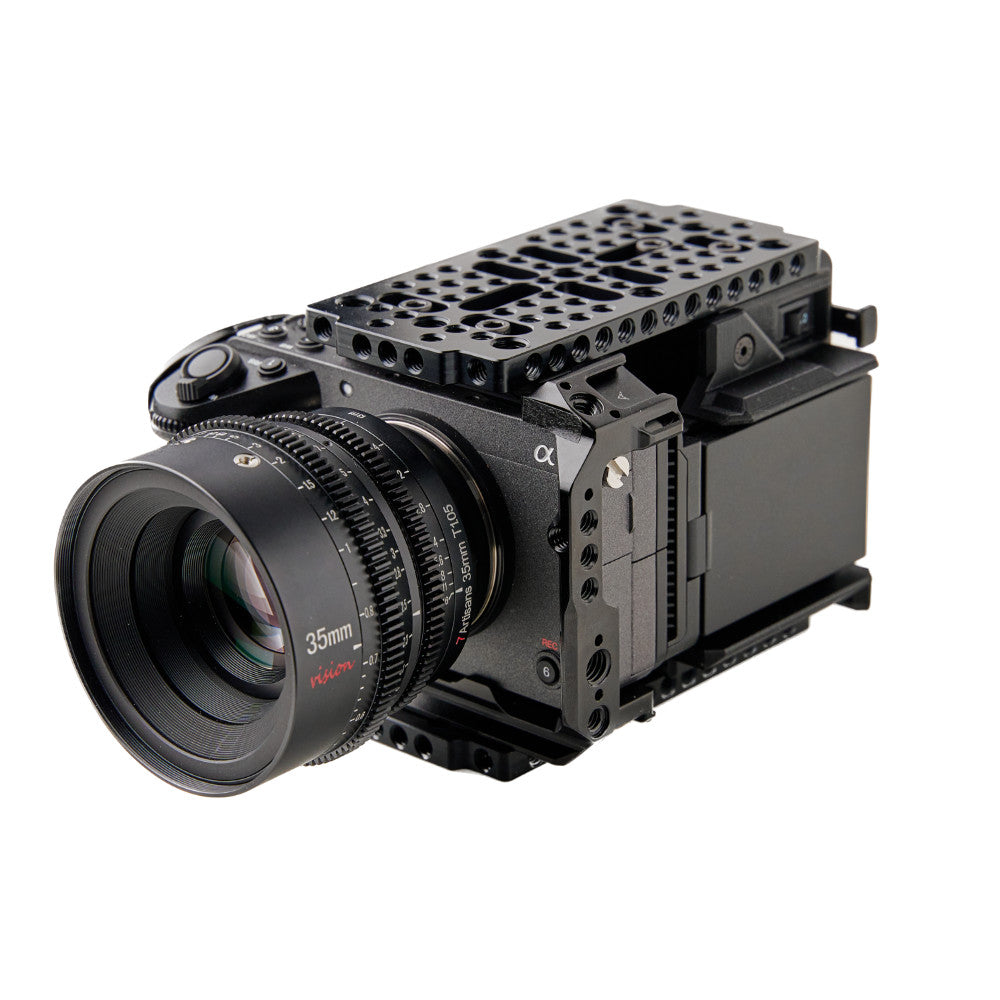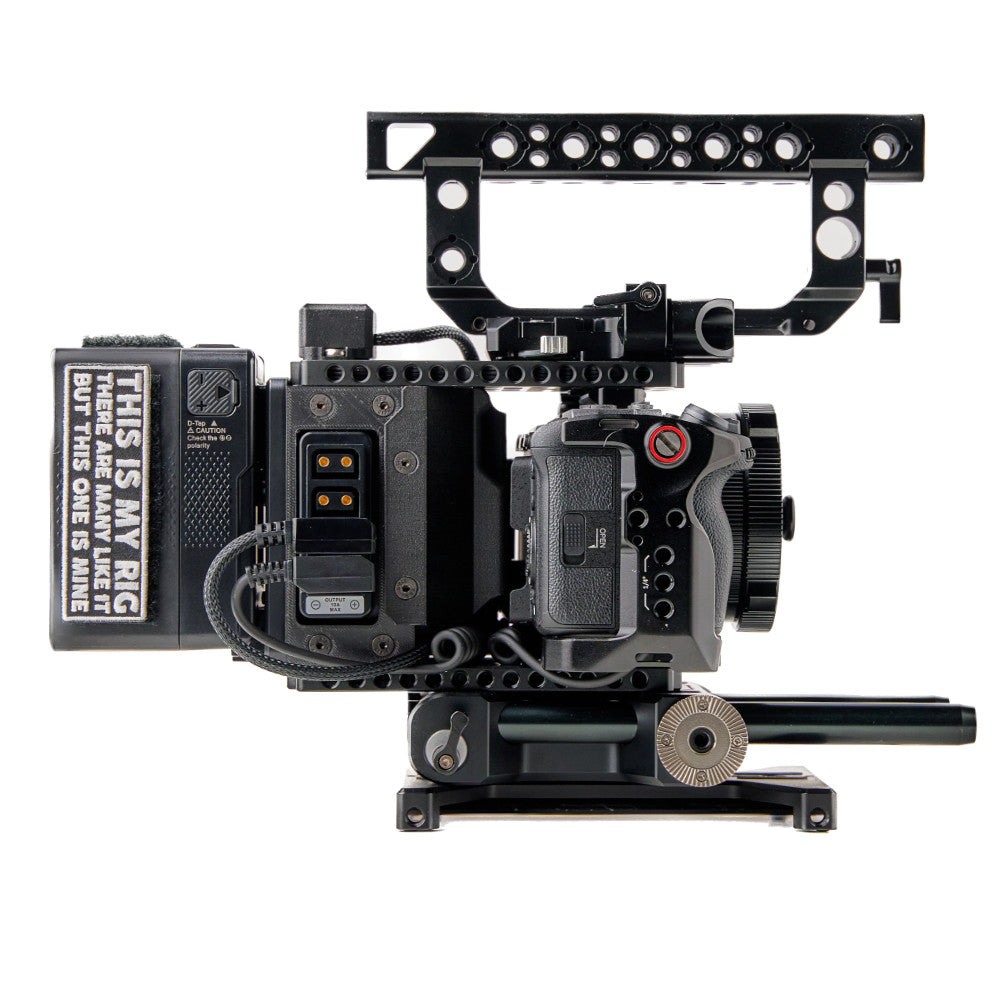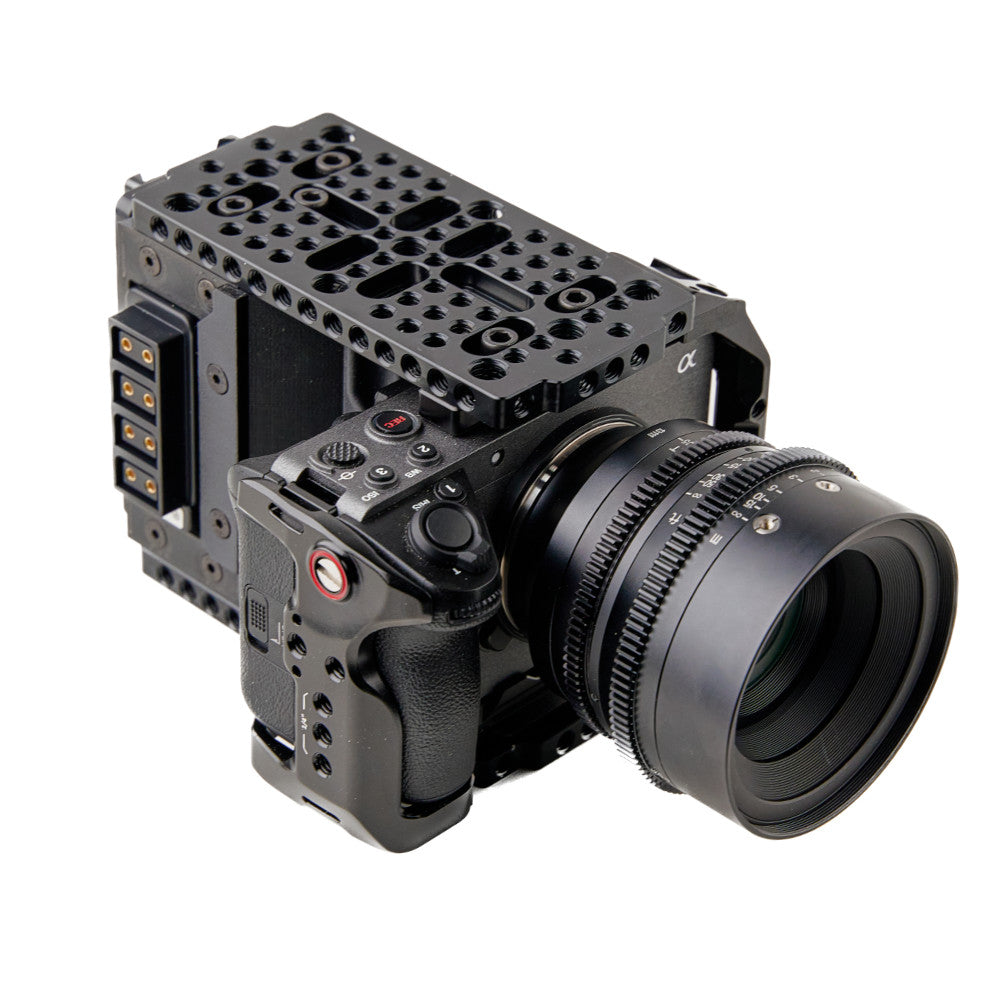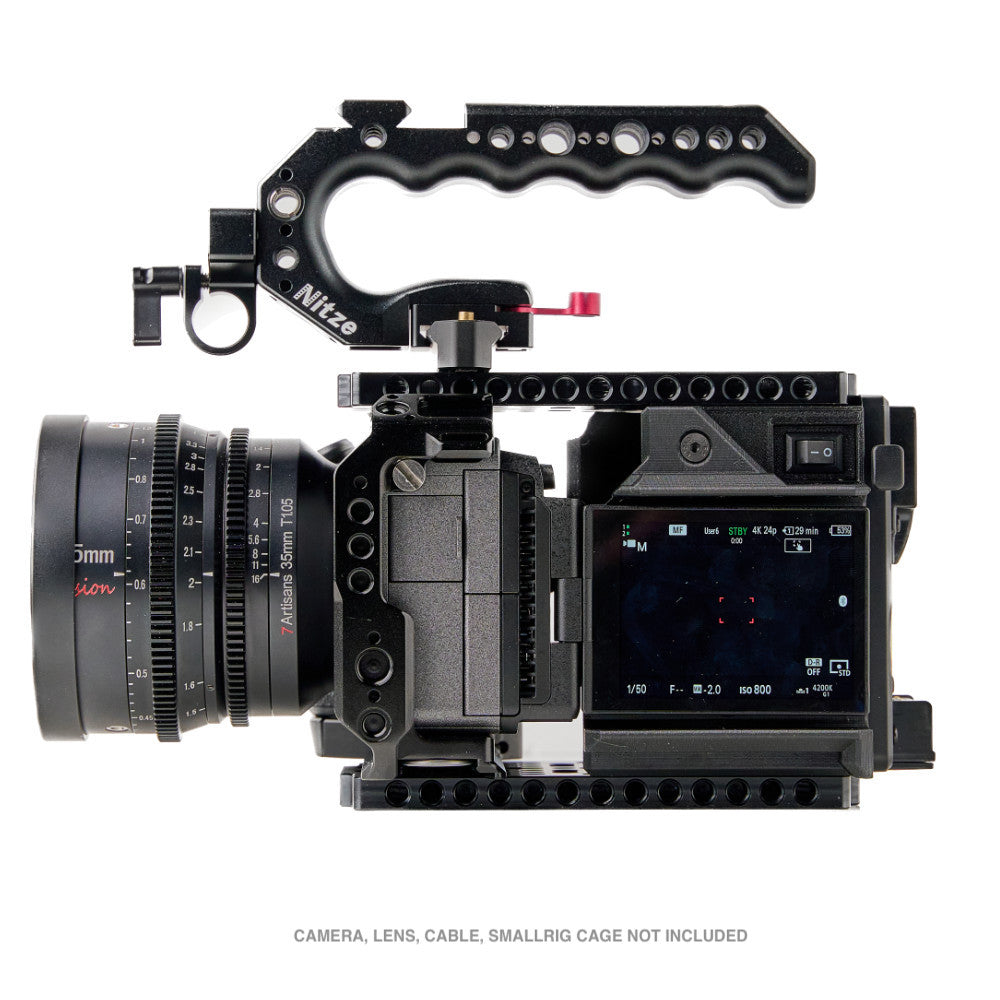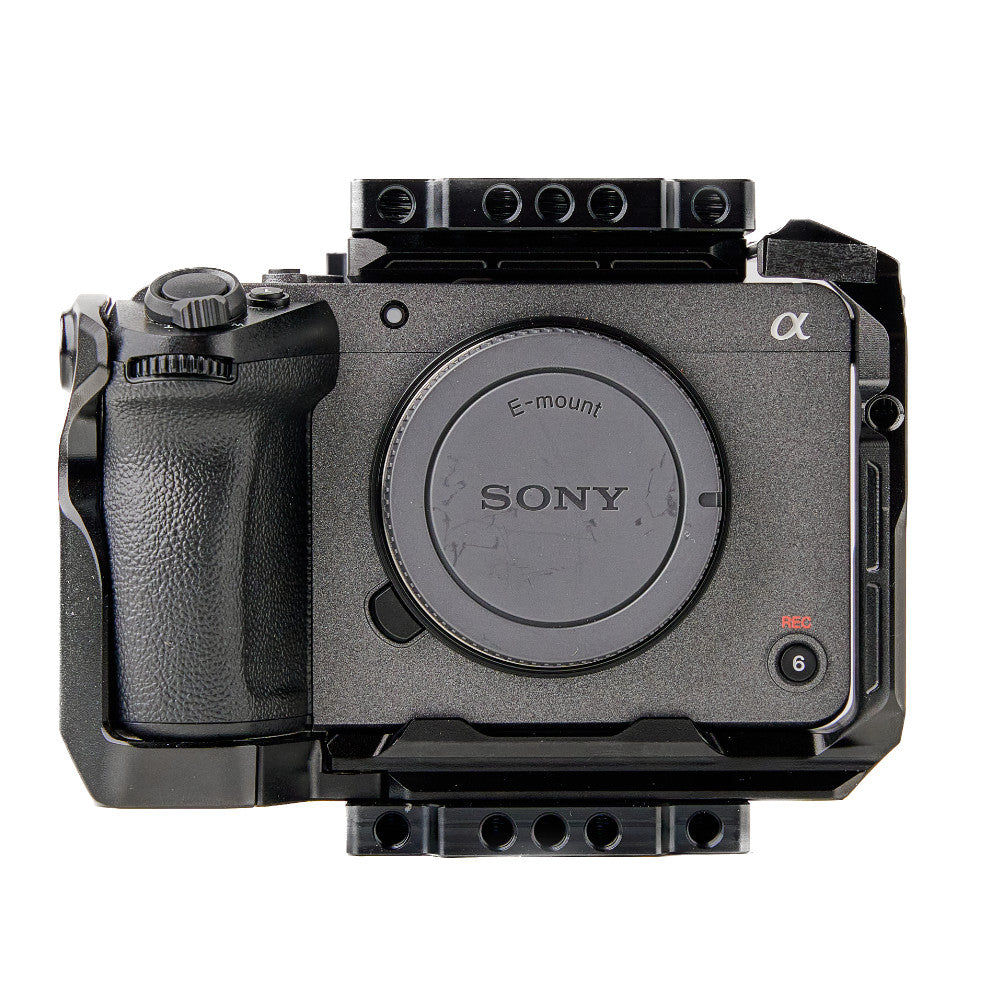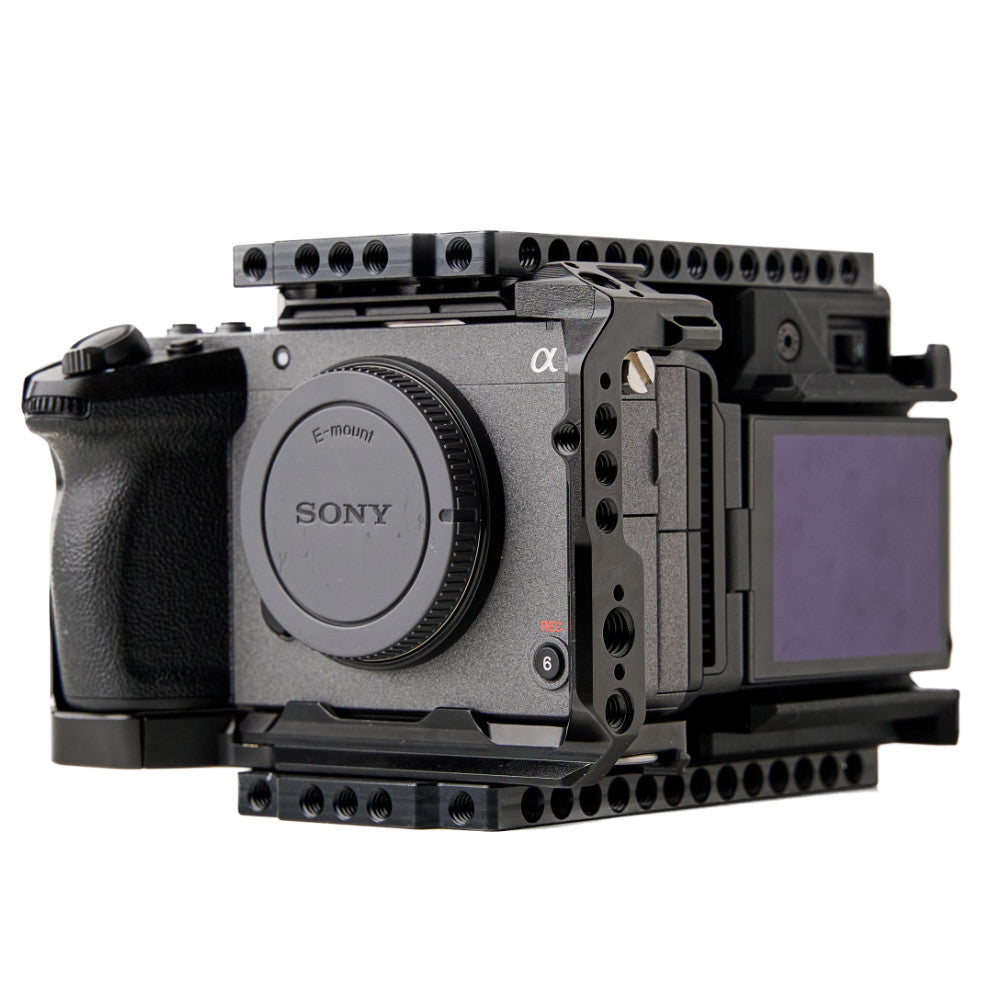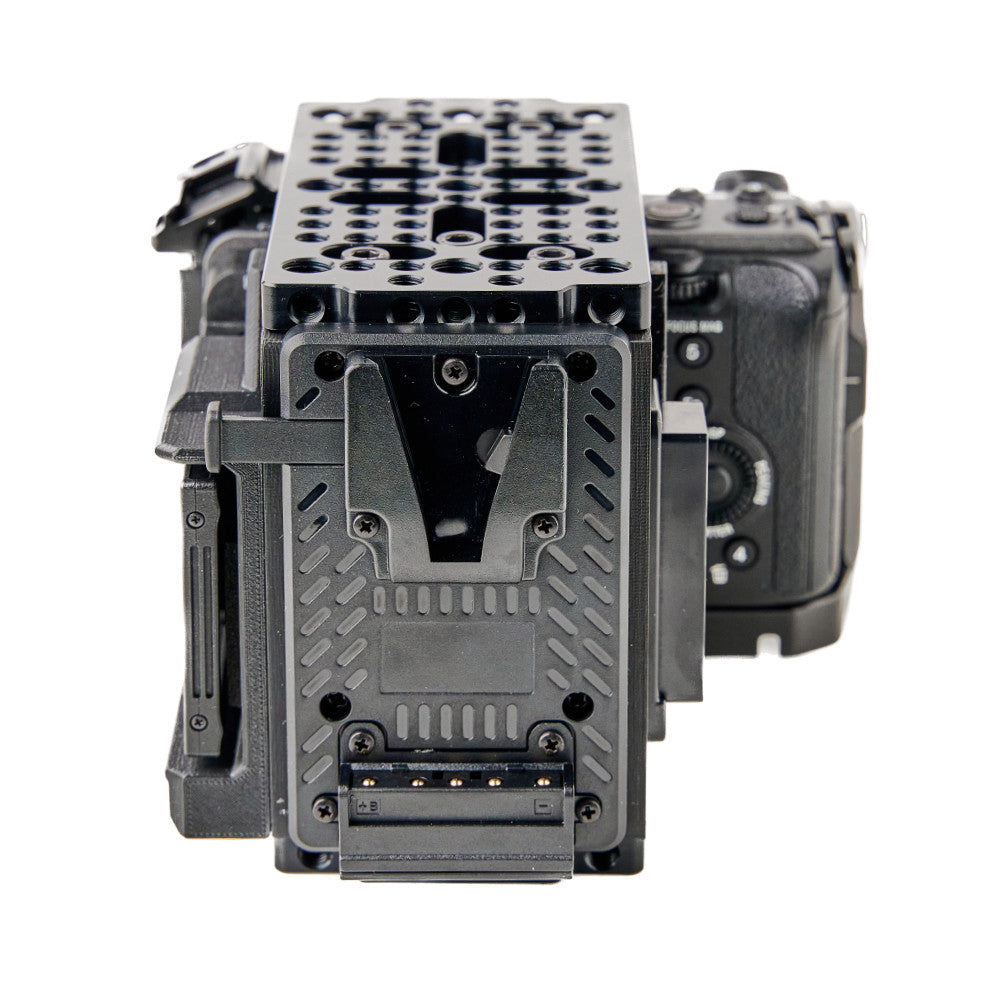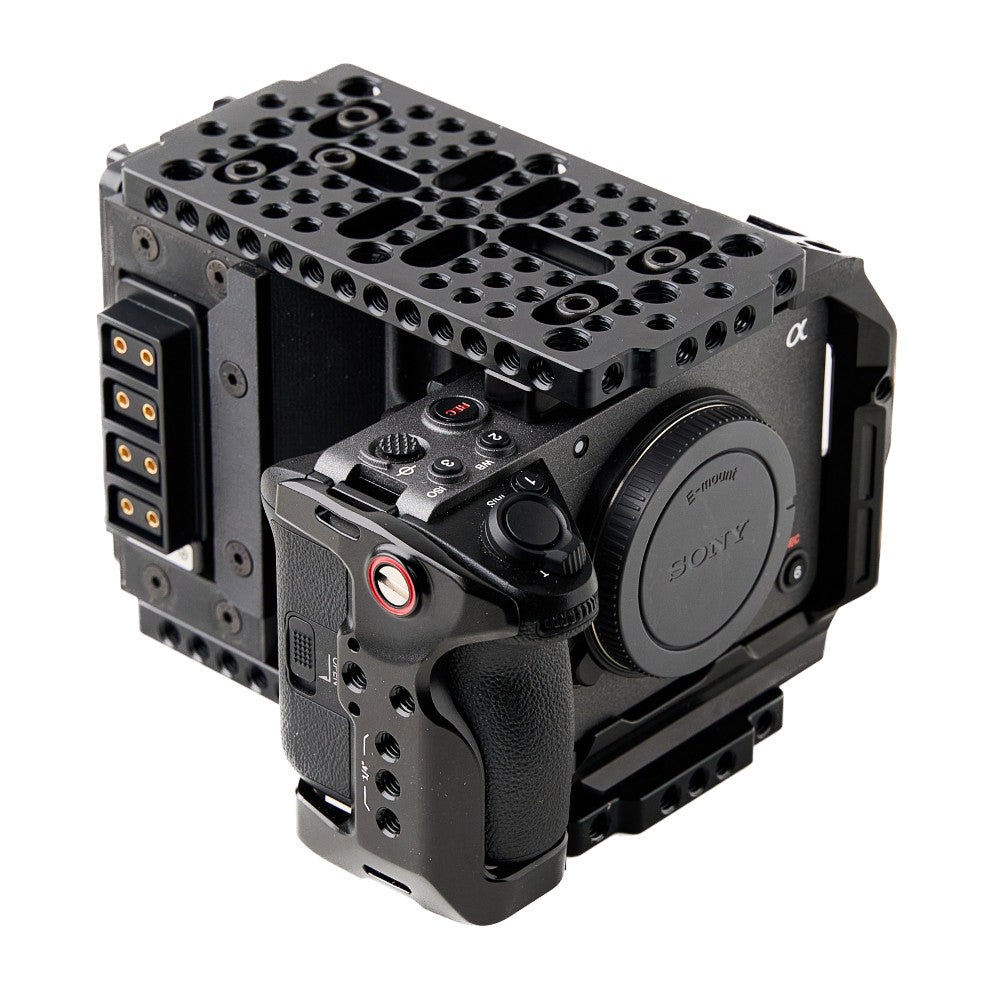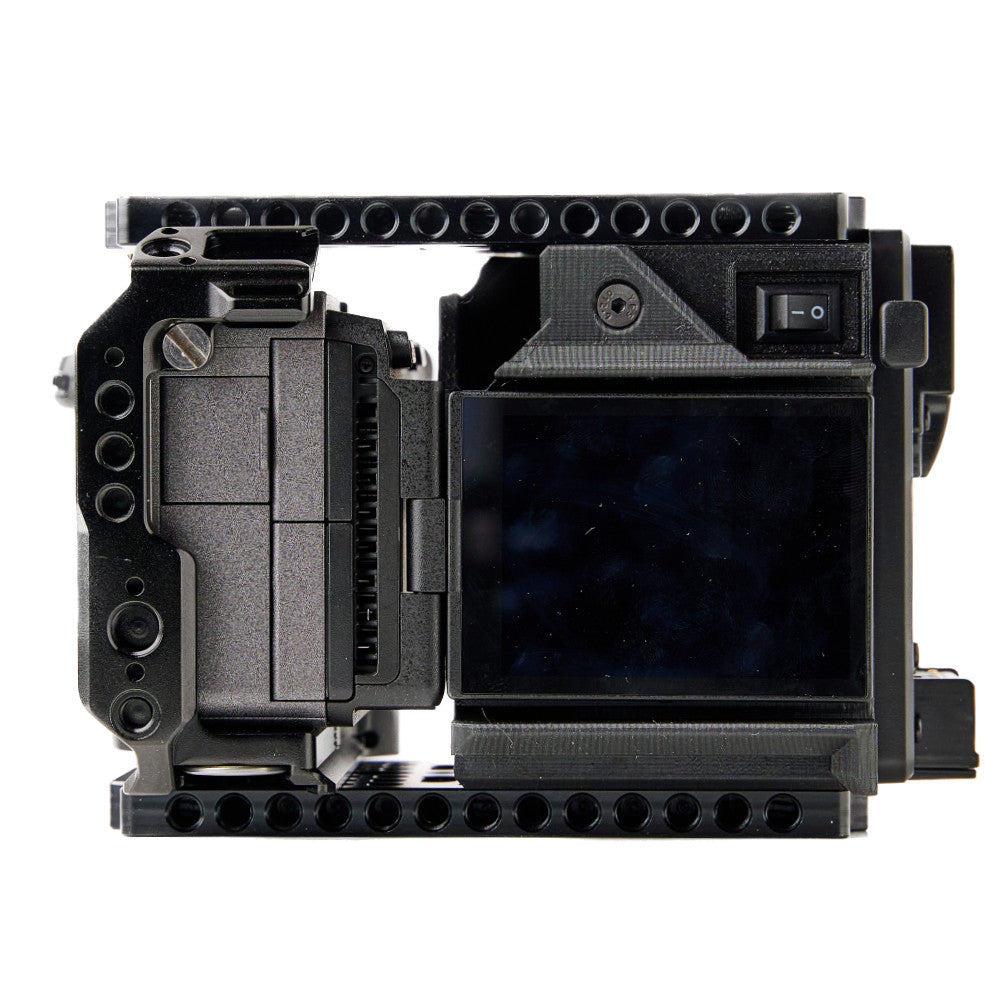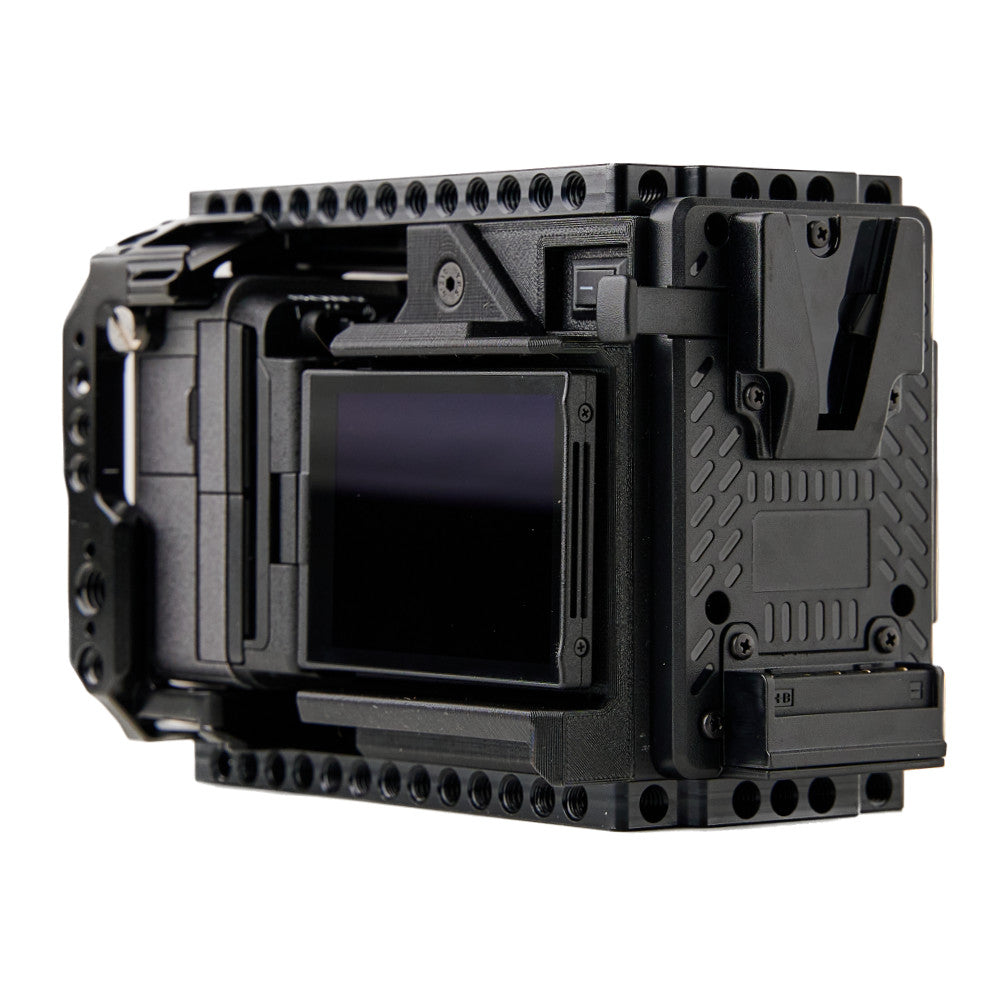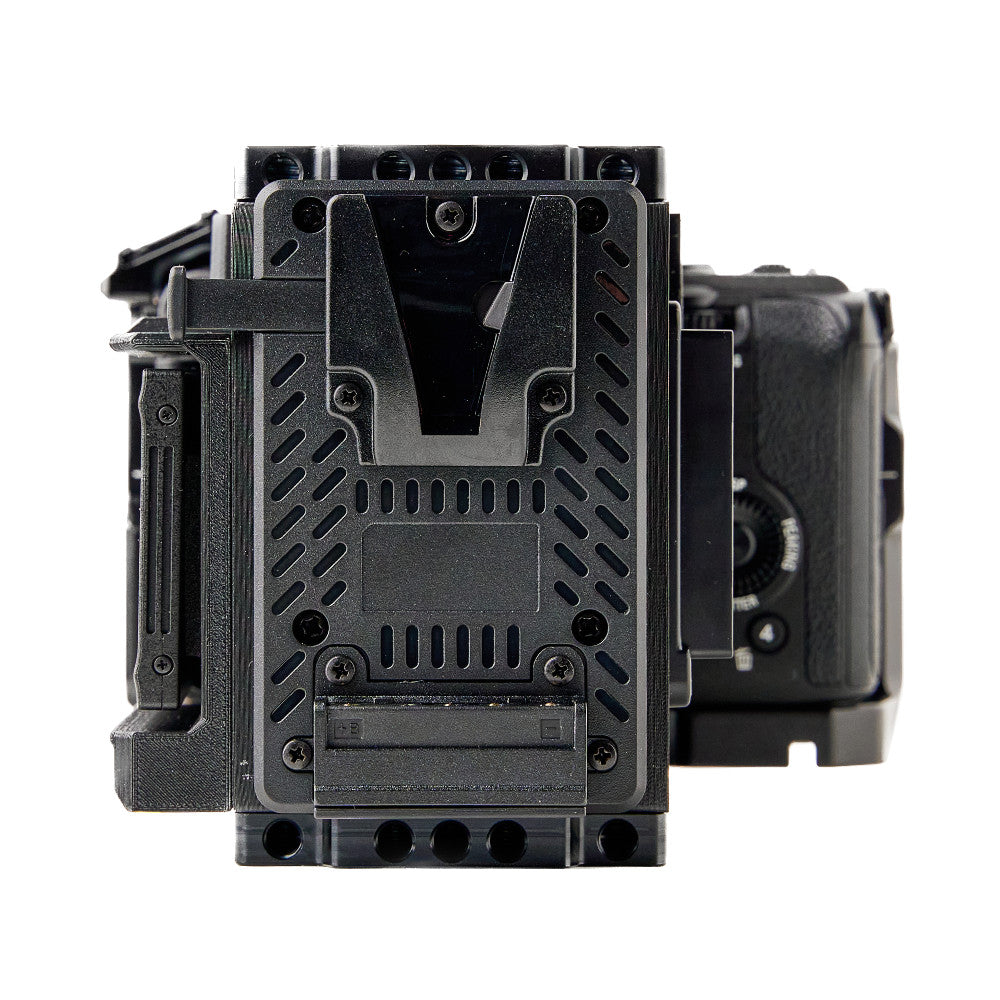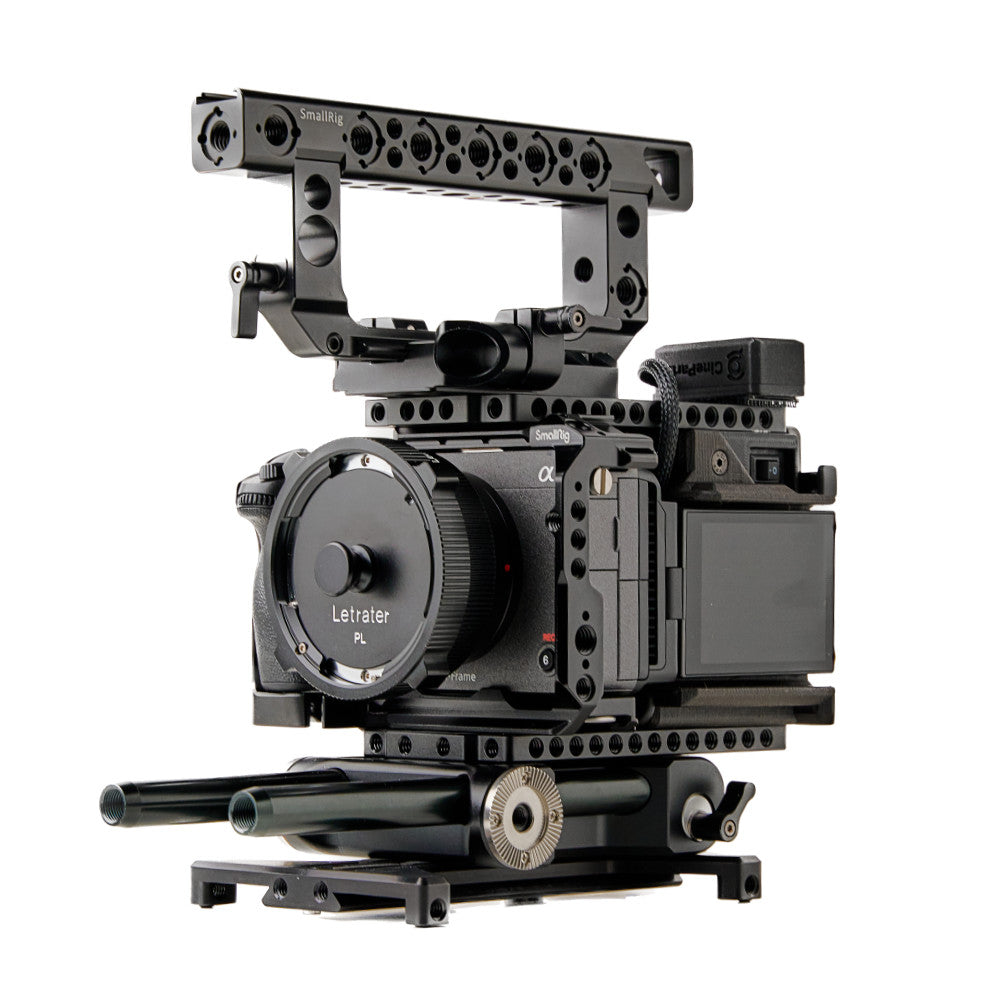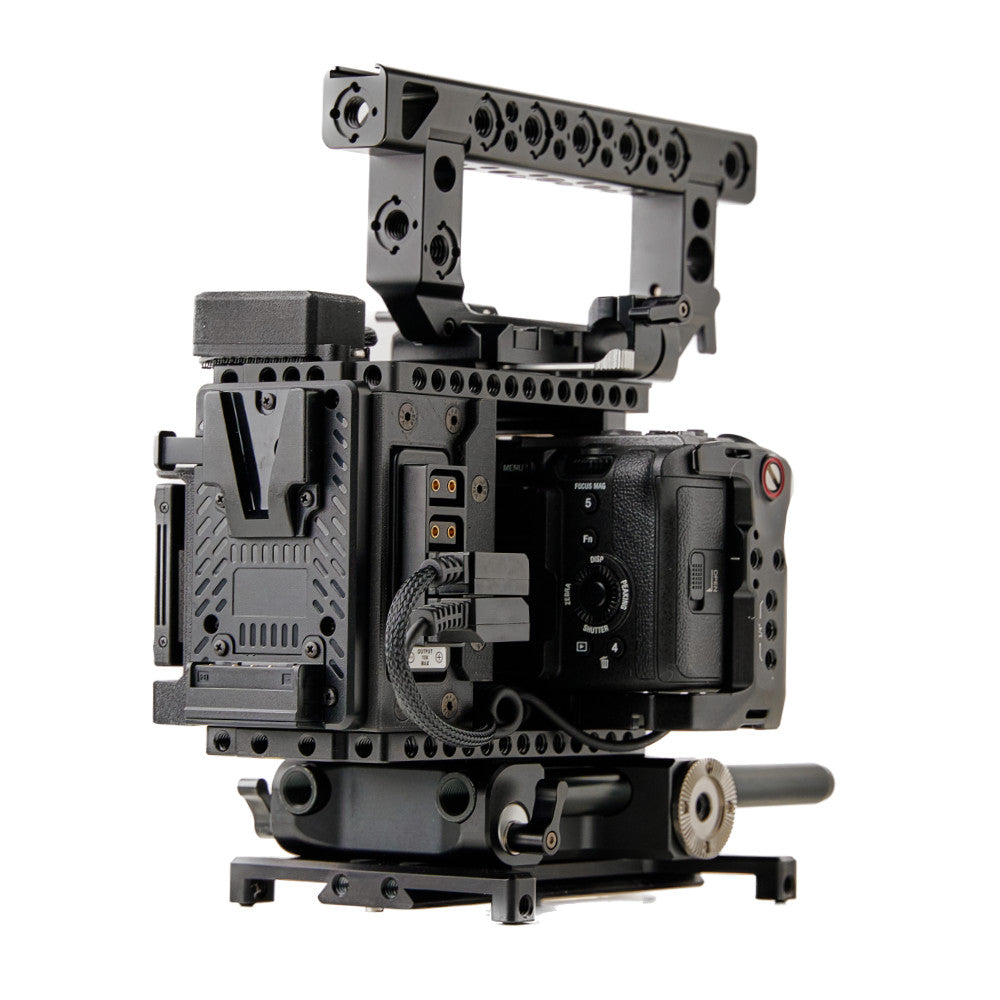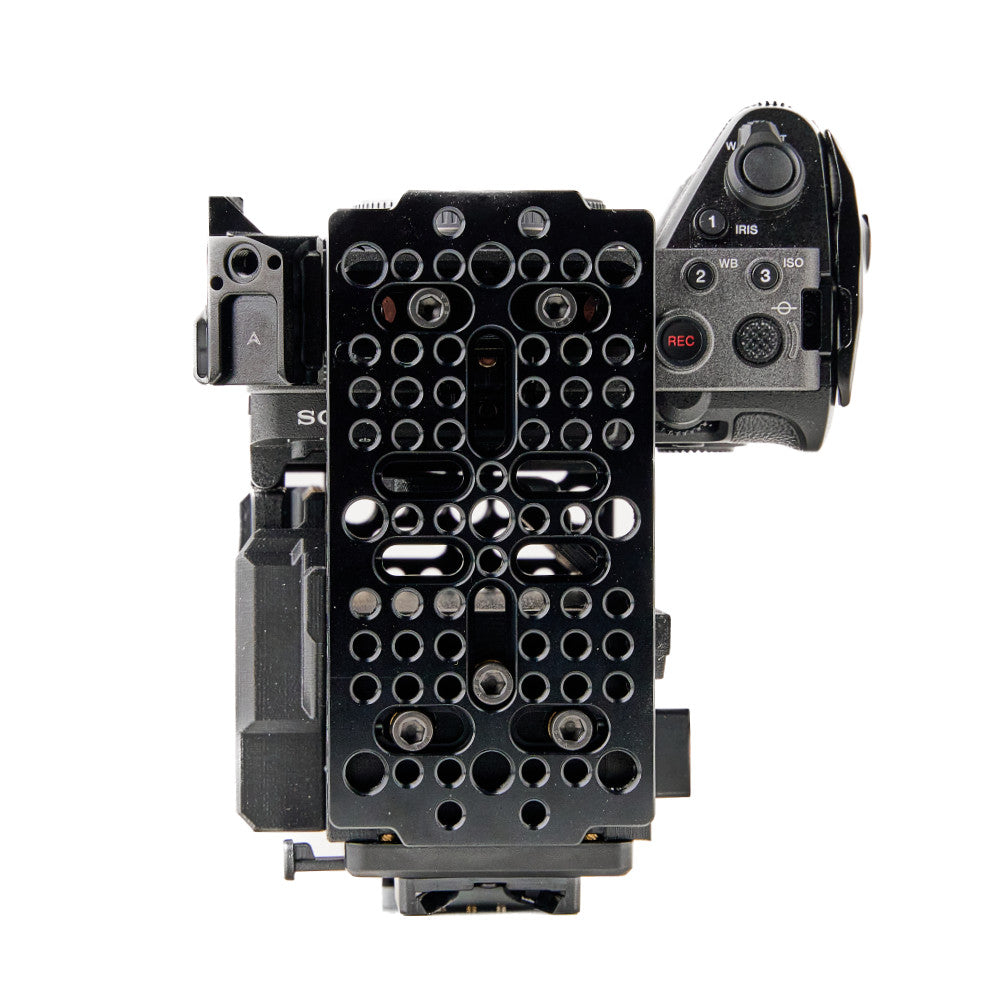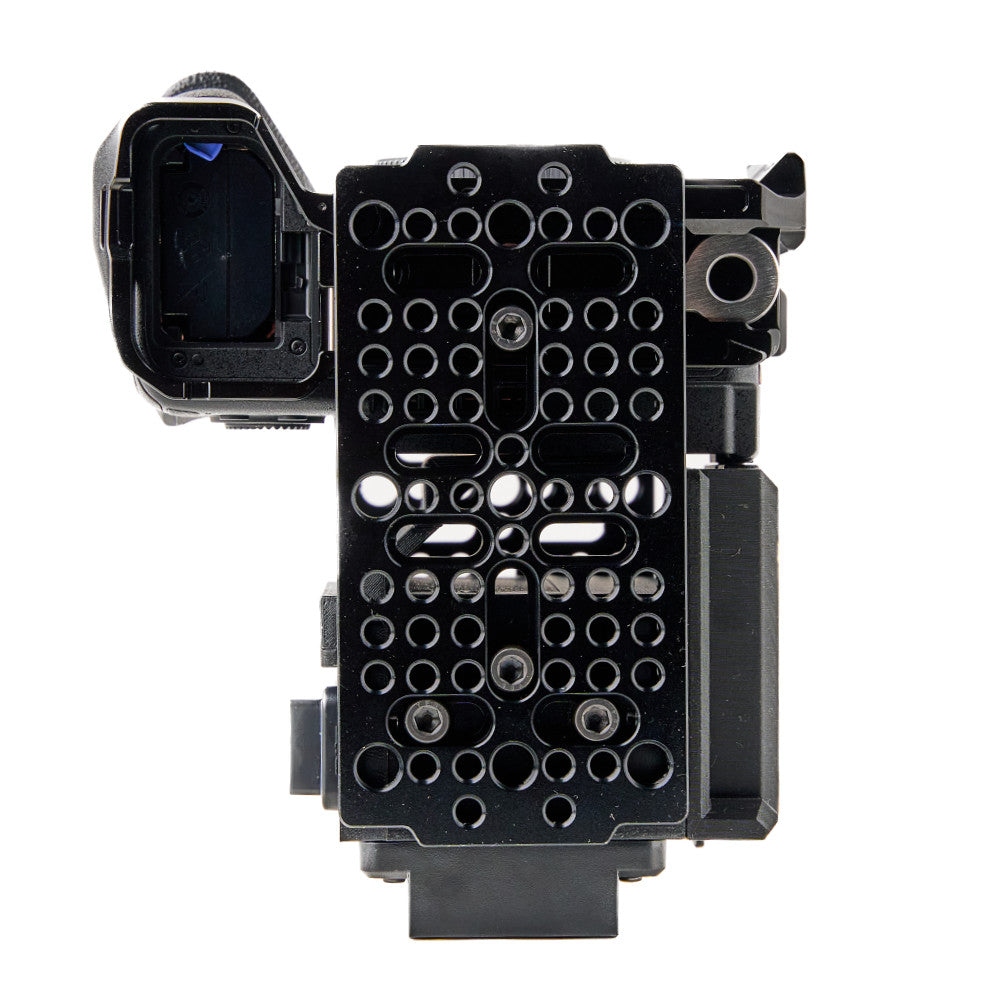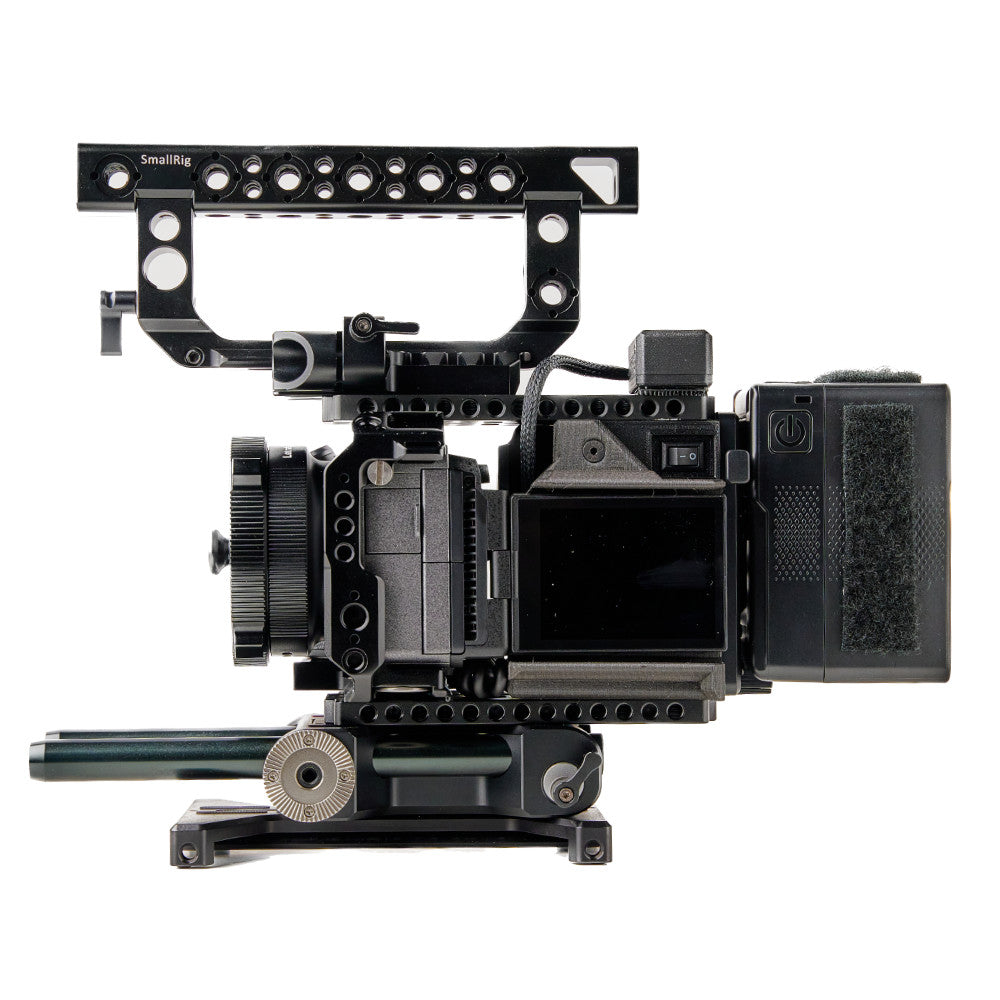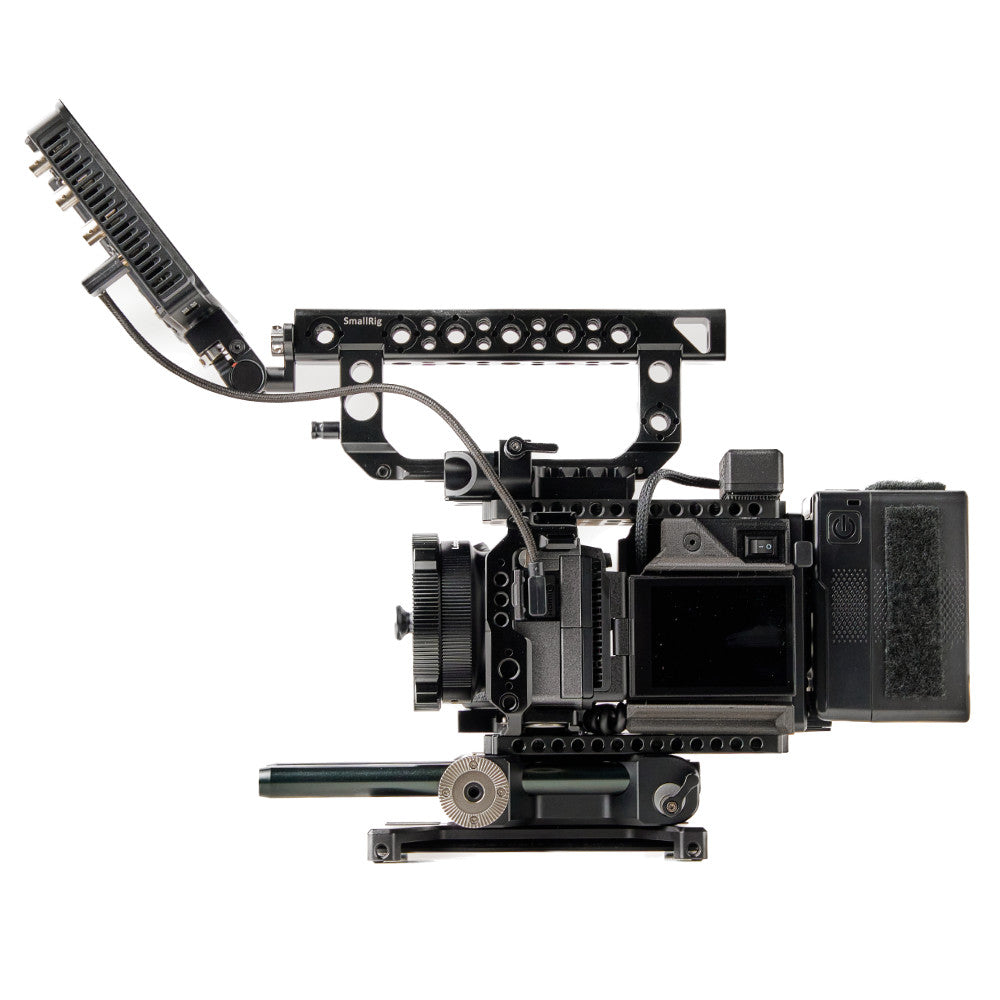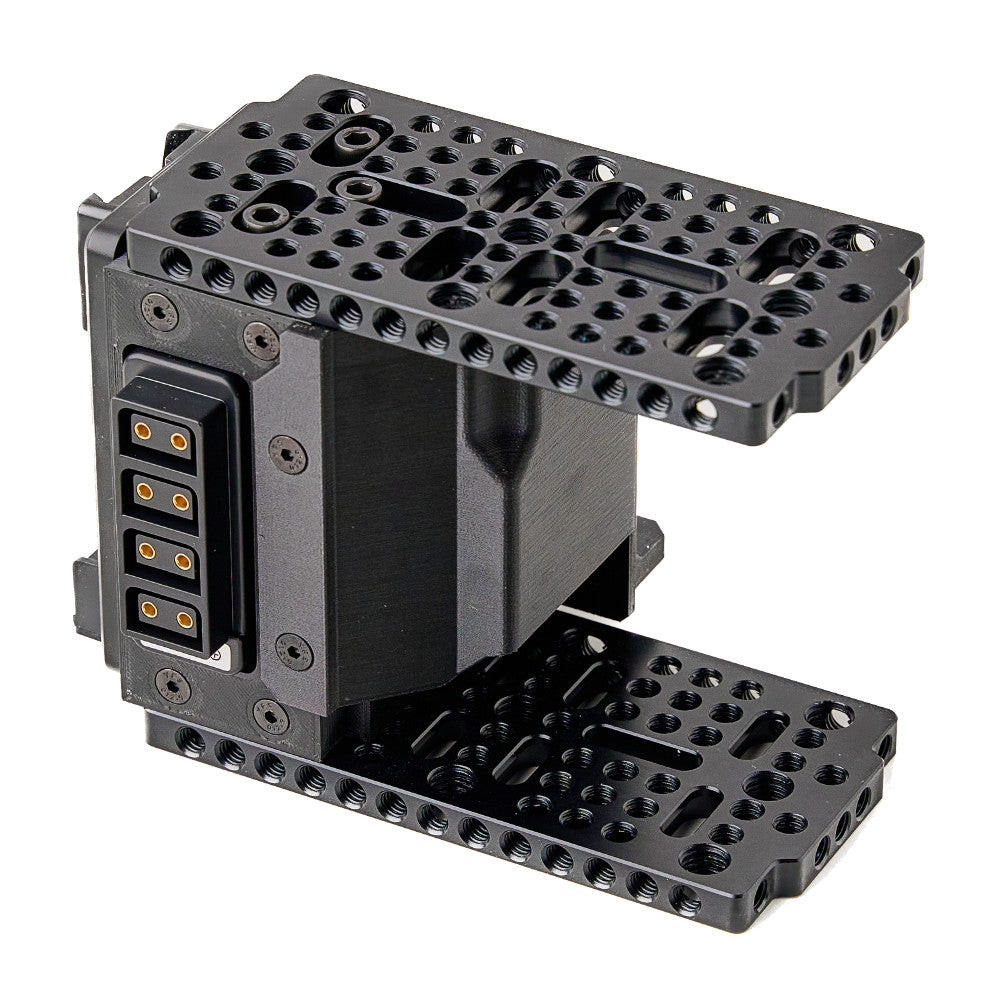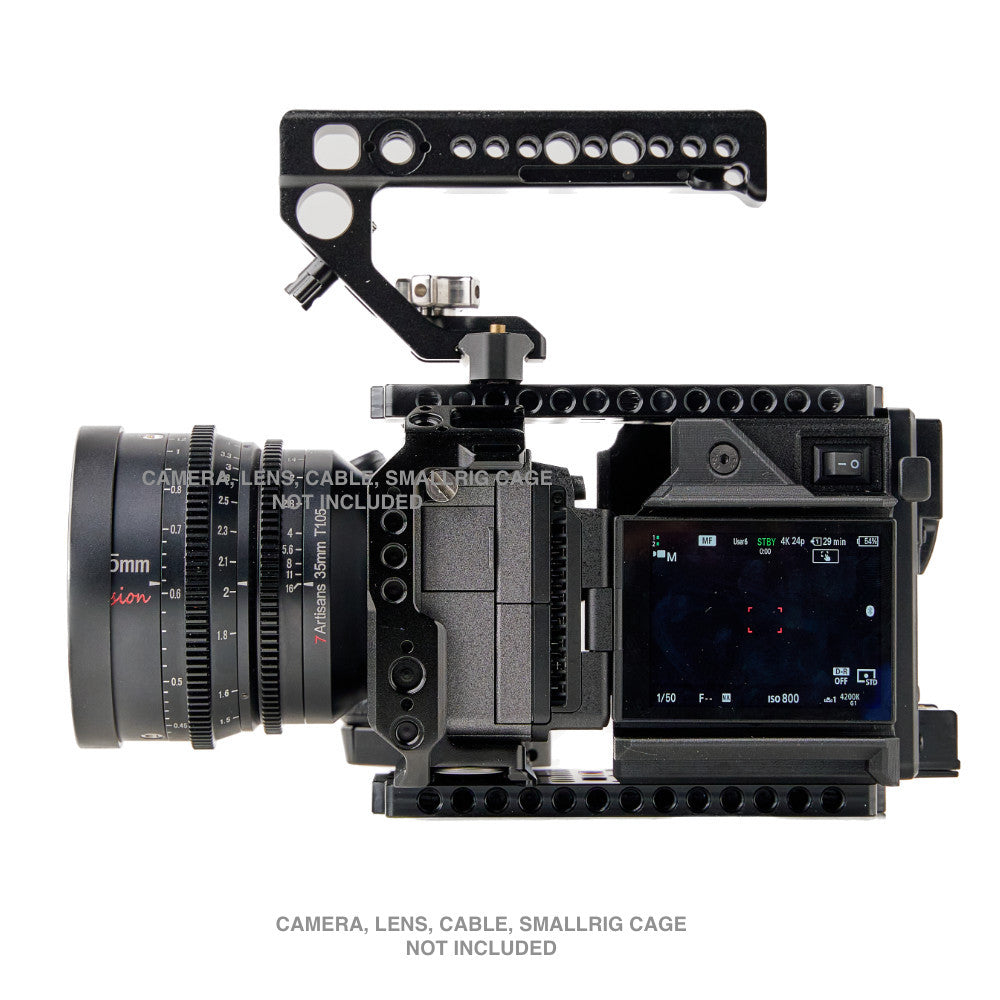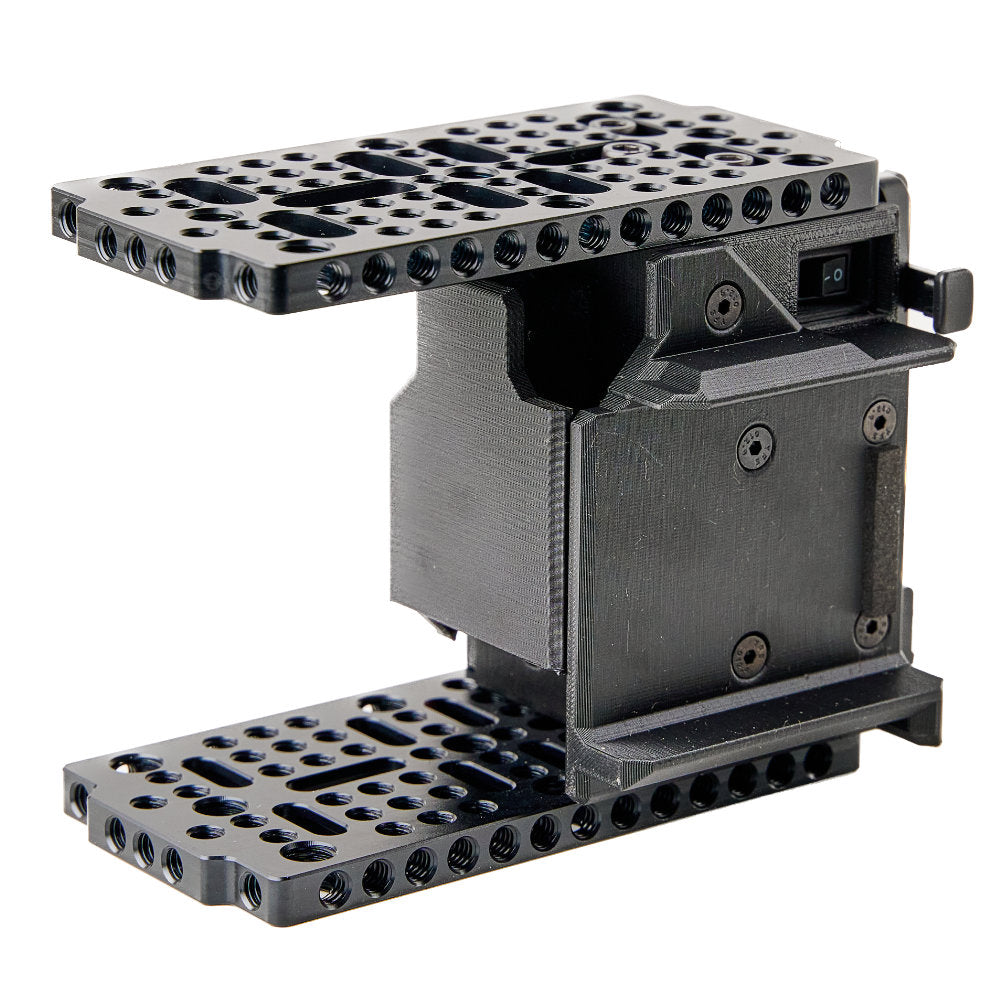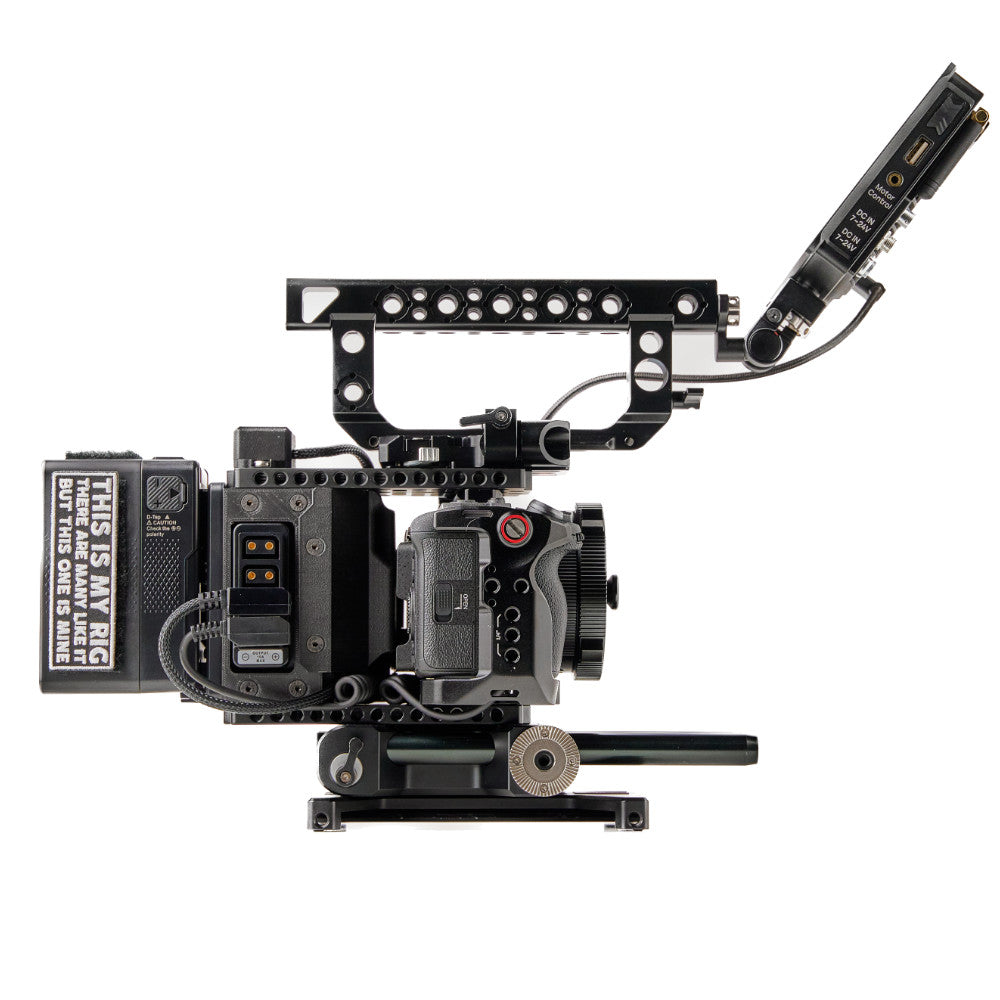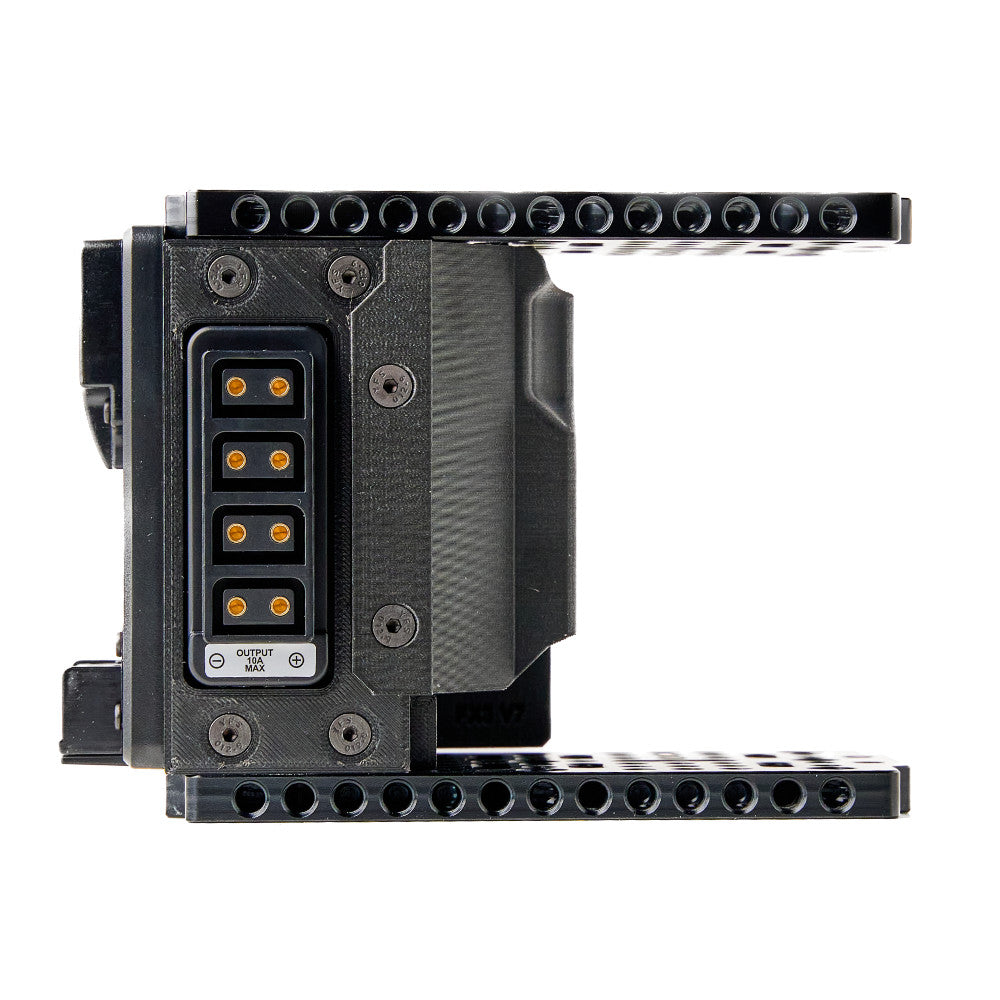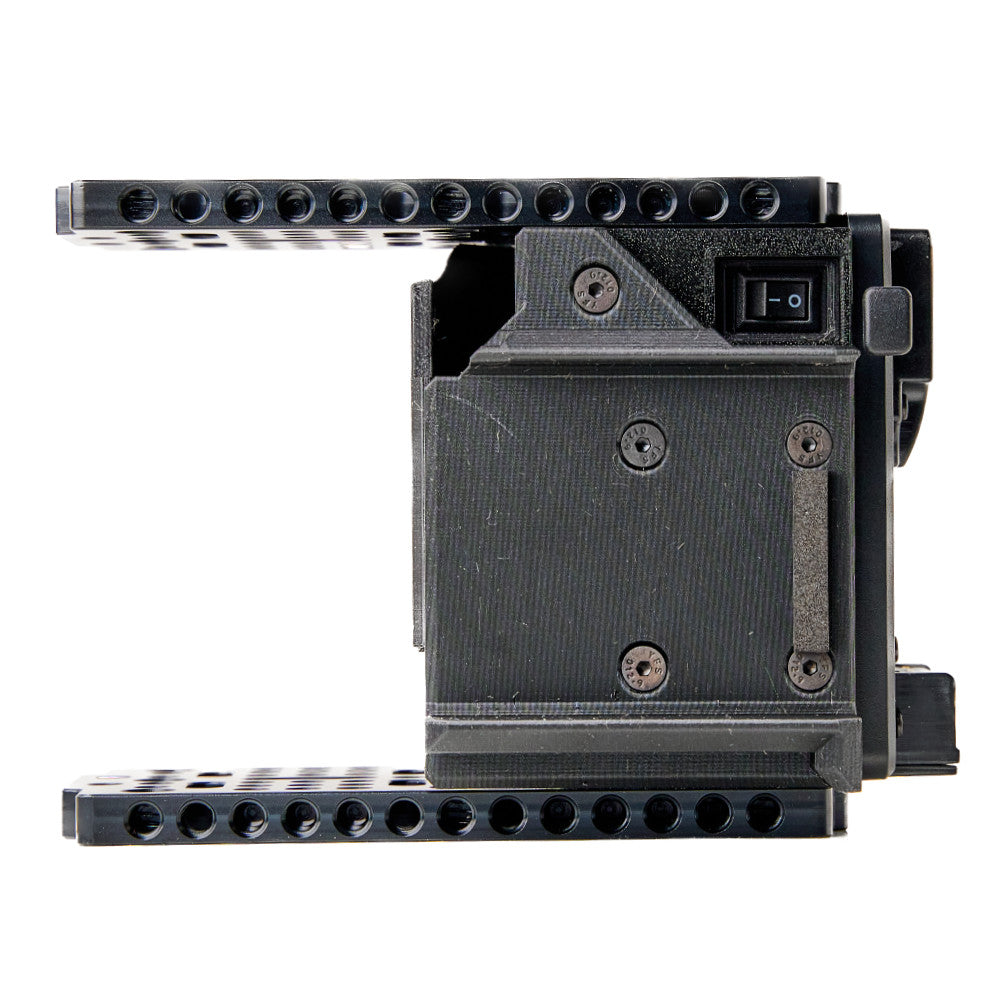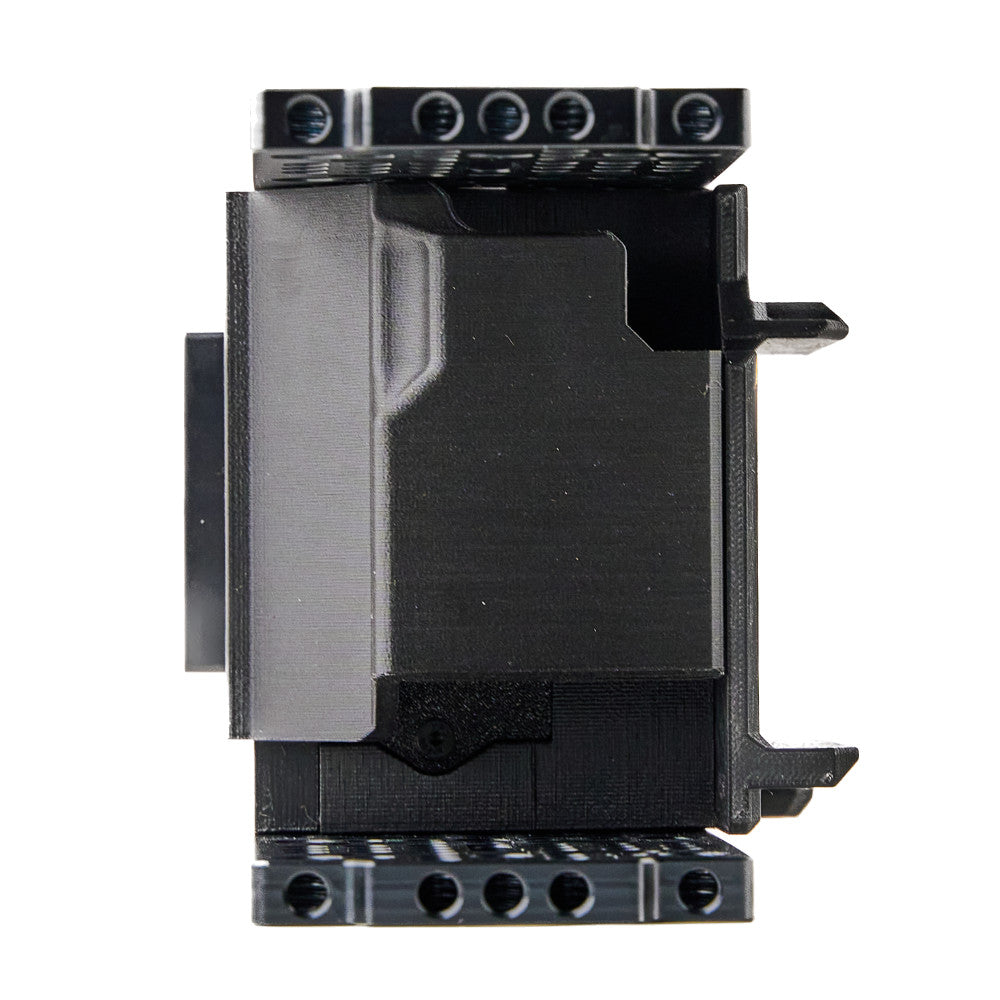 PRE-ORDER // CineBack for FX3 and FX30
---
BATCH #1 - 50 UNITS - SHIPS BY NOVEMBER 30TH 2023
BATCH #2 - 100 UNITS - SHIPS BY DECEMBER 30TH 2023
BATCH #3 - 100 UNITS - SHIPS BY JANUARY 31ST-FEBRUARY 31ST 2024
NOTE! This is a pre-order! We have the parts and are beginning assembly of batch #1 now. As we dial in our production we will switch from pre-orders to regular sales.
Turn your Sony FX3 or FX30 into a cinema camera with CineBack! This kit transforms your camera into a solid cinema rig in minutes and adds the following features to your camera.
CineBack Features
V-Mount battery plate for longer run time
D-Tap splitter with 4 outputs to power your camera and other accessories
Power switch to completely cut power so there is no battery drain
Screen side mount allowing you to use your camera screen in cine mode, open or closed
Top and bottom cheese plates for mounting accessories and other rigging gear
Cable management and routing built in.
Modular with future module options to come
Required Gear
You only need two things to get CineBack to work with your FX3 or FX30. The SmallRig 4183 FX3 Cage and a D-Tap to FZ100 Dummy Battery of your choice. We've used the Alvin's Cable version as well as the Kondor Blue cable without issue.
FAQ
Will it work with the XLR audio handle? Unfortunately no. You can add your own handle on top of the cheese plate, but you can not use the hot shoe audio handle from Sony. Remove CineBack with 3 screws and you are ready to add the stock handle.
Will this model work with other cameras? No this exact model only works with the Sony FX3 and FX30. Check this page to see all of the other CineBack models available for different cameras.